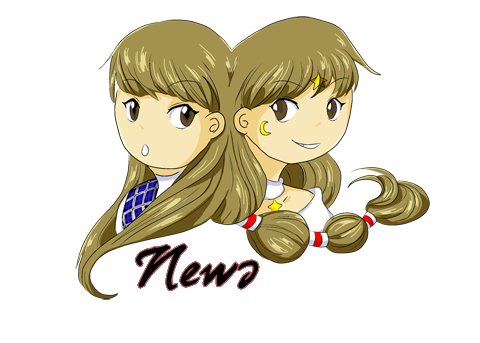 Heyo, peeps! I hope you've had a nice week so far! As for myself, I've been busy doing commissions but I've finally managed to make time to write up my MetaCon experience!

Better late than never, right? Photos of the table at the end of this post if you're interested in those ;3
In general, this con was THE best I've gone to. Honestly, with every fiber of my being, I'd recommend this con. The attendees were nice, the cosplay neat, and wow, the organization was top-notch. This is
my
experience though! But yes, amazing. I loved how the Dealers and Artist Alley were set up -- dealers on one side, and the artists almost grouped into different categories. You could tell which section belonged to crafts, comics, general art, etc. And SPACE. Lots of space for people to browse around! Just fantastic; I felt my money being used in a great way <3
The ONLY thing I found awful was the parking. It cost $17 per day, so we ended up shelling out 68 bucks (Thursday to Monday). But the thing is, the parking station wasn't associated with the hotel! So if you wanted to, say, ride around the town, you had to pay
every time
to get out. This is because each time you'd enter the parking station, you had to get
another
new ticket. :\ Instead of just paying it all at once on the last day...That was the only negative critique I have.
As for sales, I didn't do well on Friday or Saturday in terms of comics but I sold two copies on Sunday to two of my tablemates.

My tablemates were pretty cool, by the way. They included
,
Jerrod Begora
and

. You guys should consider check out their stuff, if you can

The experiment I wanted to do with my ACEO/ATCs --basically have premade and custom ones for sale-- seemed to work. That is, everyone who passed by my table looked very interested in them

Sometimes, that was the only thing they looked at! I even ended up having an ATC exchange with

!

I also got commissioned to draw one card, so you'll be seeing that soon in my gallery. The cards were clearly the hit of my table XD
I had another commission for a birthday gift ;D (That'll be uploaded as soon as permission is cleared.) At this con I received so many positive comments from people passing by my table, that I almost did not mind not having 'good' sales! It was more than what I got at Anime Iowa last time, for sure xD I even had one person on Sunday who I swear only came just to my table and visited no one else's! That's how it looked to me, what with the sudden hallway traffic at the time. He seemed genuinely interested in everything and anything related to me and my art/comics/merch. So it felt nice meeting someone who just wanted to talk to me!
Right, fun tidbits from this con:
So Eric Roberts had a Q&A and once Artist Alley ended, we ducked in for the last…half hour? We went up to him after it was done, and I told him that my mother thought he deserved more recognition in Hollywood because he was a great actor.
Halfway through he wanted us to pound his fist, and said thanks for the praise even if he thinks personally the industry has been good to him. He was also gushing earlier over people's costumes and was very humble all the time. It's going to be hard to convince me he is not a nice person from now on. C:
I also met other Puerto Ricans, surprise, surprise! XD More than I expected, in fact. One of them was

who is a pretty cool dude. Check out his stuff, because it's awesome

xD I even got a commission from him, which you can see over here once link is up. (I'd forgotten to bring my proper character references, go me xD So I chose her instead!)
I met Linkara

Really nice person, especially with me going into blubbering mode at one point. If you guys don't know about him, he's the principal bad!comic book reviewer on ThatGuyWithTheGlasses.com. I personally like seeing his reviews while I work, since they're fun to watch. How I met him is pretty funny: I was on my floor getting some sodas and then suddenly I see a 7th Doctor cosplayer going out of the room...I already was planning on trying to get a picture of him later until I realized it was Linkara and my face just stayed stuck on "shock" for a good minute

We had a very small elevator chat, and then later I visited his table (got a photo with him, whoo~ and of his cosplay, separately.)
Right, that's about it

I'm going to go back in my hideyhole after I post ze con art. *flails around*