Journal Entry:
Wed Feb 19, 2014, 2:51 PM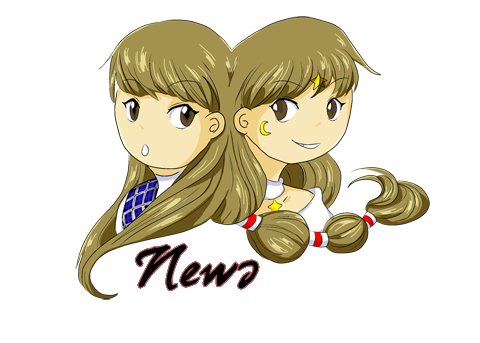 Wow, last time I wrote a journal was in September last year XD Ooh, boy. I don't have much to update you peeps on...save for well, busy working on color commissions

I finished one commission which I will be uploading later this week!
A bit of a priority right now is to write out a long overdue review for the printers I used for my comic. My main purpose is to write it out for

and her sister who once asked for me to let them how my experience was. But it's also something that a lot of people on my side of the pond might appreciate too, so expect a journal on that soon! It'll be posted both on my Tumblr and MM.net accounts too

(Speaking of which, note to myself: add that link below this journal. And edit some links.)
Let's see, what else? I owe a lot of comments to everyone around here

I've been getting to them slowly but in order of updates, so at one point before the year ends I'll get to them! Everyone's been doing great work though! ;___________; And everyone's lives have either gone well or gone the way of the dodo, so a big hug from me

Oh, news on the webcomic front: I'm TRYING to desperately see if I can finish the current chapter of
Legendary Beings Ara & Celi
before
June
. That way, I can a) finally start showing chapter 3, which already has some pages done and b) have some time to prepare C.2 for print for MetaCon. I was planning on getting back to work after that con, but I got paid to color something big. That's all I'll say on that front for now

But basically I spent more time coloring the last few months of 2013 than doing anything else :3
Then I also did another short comic for an anthology! The theme was just the future year 2299

, and we could pick any genre we wanted. In about two days I made my comic (scheduling is not my forte, ay yi yi) and sent it off! So I hope to bring you news of that publication as well!
By the way, that con changed dates to October-November

I was planning on going but the snowcalypse that is Minnesotan snow and the fact that roads are, well, dangerous in that weather is making me wonder if I'll be able to go x_x;; I think we might end up going, but we have to check certain factors as always.
Uh, wait, I went on a tangent again, didn't I? Ok, back to A&C: I am currently working on the next page, aiming for perhaps finishing two. But this page (the work in progress snippets above) has lots of crowd detail, so I might end up posting it once it's finished.
Here's a WIP to tide you over!
But enough about me!

How's everyone? Did you all have a nice week, day, 2014 so far? Have you done what you've wanted so far? Have you acquired cute pets?
Listening to: House of Silence -- Bad Boys Blue
Reading: In Love with Art: Françoise Mouly's Adventu
Playing: Mass Effect between breaks

Watch

Wheeeee! Hoooray! I look forward to it!
Reply

Would you believe I had to write two drafts for it so far? It keeps turning out way too long for my tastes and I keep going into tangents XD But I do hope it helps! *pumps up*
Reply

So hard working!

Reply